Expedite progress – think in the future, become estranged from the now.
Petite Juliet
About
Petite Juliet is a single-screen brawling game featuring stylized pixel art. It was originally written for the 48-hour Ludum Dare 31 Compo.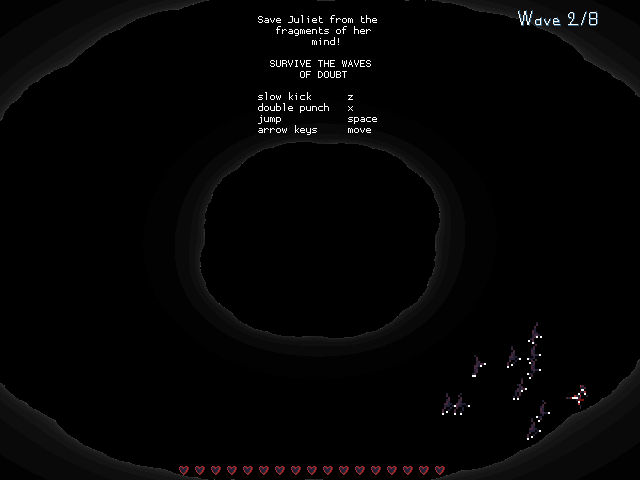 Features!

Our cute protagonist, Juliet
GLSL shaders!
C++ and SDL2!
Dynamic terrain using julia set fractals
Wave-based enemies
Some okay combat!
---
The source code is available under the GPLv3. Feel free to modify, inspect, critizice, or burn it.
TODO
Framebuffer coloring layer - additive layer that is placed over terrain, "staining" the terrain layer with special fx(blood, etc.)
Throwing of entities
Multiplayer
Stage and wave system.

Each stage is a separate color, and is shown as a separate FBO in the background. When the current stage ends, it zooms into the new stage.

Fun special effects for hittin' stuff
More enemy types!
Blocking and countering
Items (parasol)
More and better sound effects. Music too.